OFFERING LANDOWNERS A
PRACTICAL AND SENSIBLE APPROACH
FOR LAND USE AND DEVELOPMENT
SERVING THE STATE OF NEW HAMPSHIRE

WHY CHOOSE ENVIRESPECT LAND SERVICES, LLC?
Envirespect Land Services, LLC was established as a Limited Liability Company in July of 2018. It was established as a service-based consultation business for groups or individuals looking to purchase land for any type of use. Having a strong background in land use, we can provide insight on what potential land may have, in addition to knowing what may and may not be allowed with the use of the property. As one of the least expensive and most valuable services that can be provided, Envirespect Land Services, LLC provides a multitude of preliminary assessments on potential properties for what may and may not be allowed for possible development or other type of land use. A unique characteristic of Envirespect Land Services, LLC is that we're a very small company, but carrying many disciplines/professions to our clients so that we can keep the cost down, and still maintain a "one-of-kind" service.
We're a one-stop shop, and we can help. We offer multiple services in multiple professions. We can handle almost anything that has to do with the use of land. If you're interested in anything specific, just fill out our form "Information Request"  and let us know exactly what you're looking for. Or, just use the [email protected] to email us with questions or comments.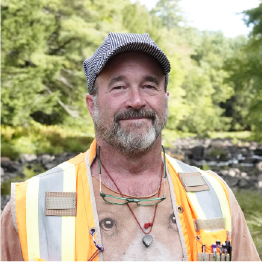 Jon C. Buschbaum has been working in natural resources his entire adult life. Going to Paul Smith's College for Forestry was such a rewarding experience for the beginning of a professional life that involved the woods. Jon moved to New Hampshire in 1986 upon graduation and immediately started working in a small local sawmill for a brief period. Having a real love for the woods drew him back into timber harvesting with a much more intense focus. Perhaps we could improve the woods with different forms of management/conservation and even preservation type approaches. The idea was to give all the elements of the woods a voice, a helping hand, which led to a personal drive to do better for the benefit of the woods and everything that the woods contain. It was that thought that drove him to try and understand what the woods were about.




Jason combines years of love for the outdoors with the knowledge of
mapping and imaginary analysis he gained as a member of the USAF
intelligence community. Jason is also a UAV (Unmanned Aerial Vehicle) pilot.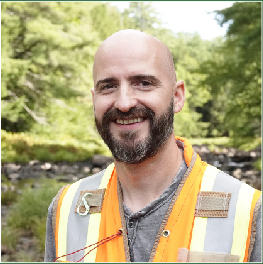 Envirespect Land Services,
LLC can help with many
areas when first starting with
the idea to develop or use
land. It also includes
consultation on expanding
development or any other
type of use.

Land use has become somewhat cumbersome by dealing with local, state, and federal agencies, regulatory boards, environmental review bureaus, as well as local planning in towns with Zoning Boards, Planning Boards, Conservation Commissions,
and the Office of Selectmen.

When local cities and towns
became more actively involved
with the planning of land within
their borders and by
establishing some type of
"Master Plan", they created
rules and ordinances which
they could apply to specific
overlay districts.
This has resulted in a costly,
slow and frustrating process.
Envirespect Land Services,
LLC has helped many groups
and individuals to get
through these processes of
getting what can be approved
and permitted.
I'm looking to put an addition onto
my house. Do I need to enlarge my
septic system?
If you are increasing the number of bedrooms
than chances are the answer is yes.
Can you tear down an existing lake front
house and rebuild it?

It may be possible. Do Not remove any structures prior to receiving State, Local (and sometimes Federal) permits.
I want to cross a stream on my land in order to build. Can I just put a bridge in?
No. You will first need to abide by all state and local
regulations regarding the crossing.
I have a piece of land that has water
frontage. Can I build on it?

You cannot build any permanent dwelling, ie. house, within 50 feet of the water body per State of New Hampshire regulations. Some towns may have additional setbacks of 75-125ft.
I'm looking to have a timber cut done
on my land. Should I have a forester
look at it first?
Yes you should in order to obtain an assessment of the timber quantity and quality as observed at
the time of harvest
I think my neighbor has cut trees on
my land. What should I do?

You need to hire a surveyor to determine where
your property line is.